Annual Warranty Costs Can Be Cut by 1360% When System & Process Fit Like A Glove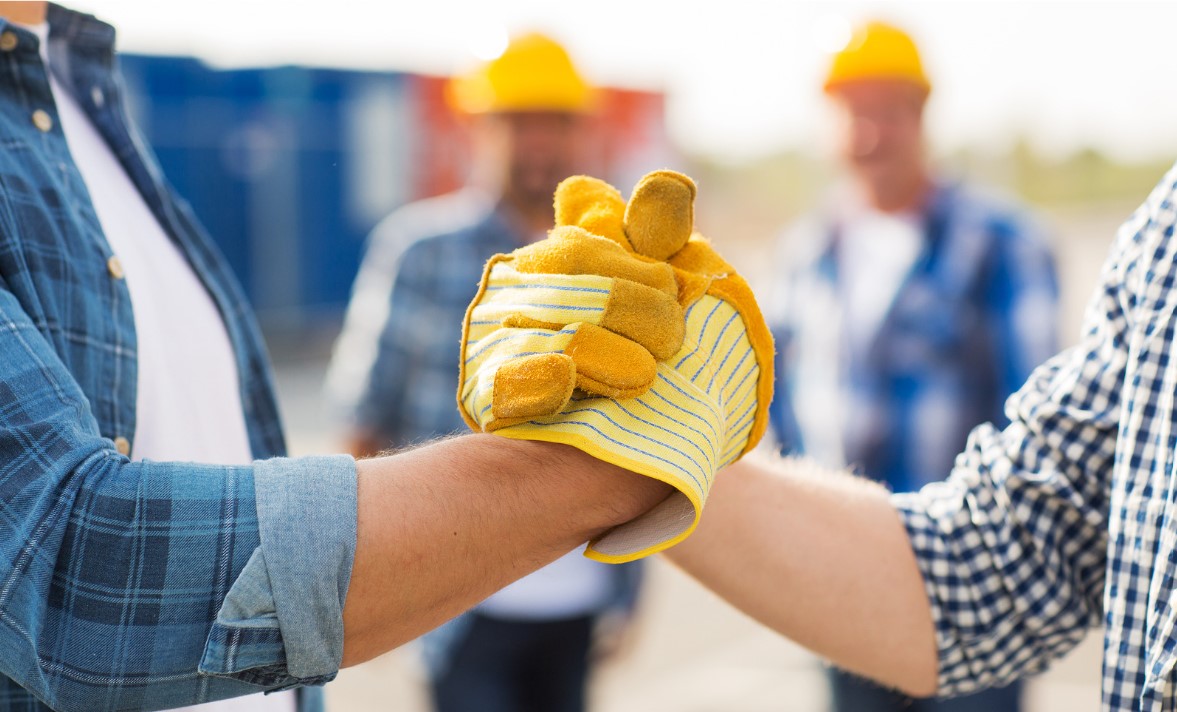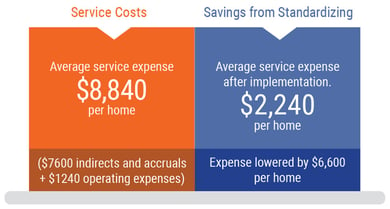 On average, warranty administration and callbacks cost homebuilders over $8,840* per home nationally. This includes operating expenses, indirect costs, and accruals. Standardizing the quality control, delivery, and warranty management process and enabling it with the right system technology can reduce costs by up to 4x or $6600 or 1.65% of sales*. But for this to work, the system must fit the process like a glove.

Building beautiful homes is not enough to achieve success in today's market. The success of an organization depends on how effectively it can execute its operations and deliver value to its customers. This is where the need for a well-designed system and process comes into play before and after closing escrow (COE).
Simply put, a system refers to a business's tools and technologies to manage its operations. In contrast, process refers to the series of steps or activities undertaken to complete a task or achieve a specific goal.

Systems and processes must work together seamlessly to ensure optimal efficiency, productivity, and customer satisfaction. And further, when a consistent process is combined with a robust system to enable that process, it can deliver significant ROI.

Today we will guide you through the principles of SiteOne's systems and processes, including how they work together, their importance in business, and how to optimize them for maximum efficiency during the pre and post-COE period. Our strategy has been to use software to enable a paperless process delivering zero defect homes, managing trades, onboarding homeowners, and administrating warranties measured by a 4x improvement in total warranty expense.
Why Listen to Us?
SiteOne has provided customer service and warranty management solutions since 1996. A successful process can only be enabled with robust technology, allowing the stakeholders to succeed and driving accountability within all team members and stakeholders.

Most software companies preach efficiency, automation, and standardization. Our mouse trap is better and will reduce costs. Our experience in the building industry is that several software companies have significantly put a dagger in that trust. Especially those companies that claim to support all critical operating functions in one enterprise. Our focus has been providing a platform for service management that begins with the QC/punchlist delivery of the home through the post-move-in warranty period. Sound technology does not allow stakeholders to remove themselves from the company's process but enables them to succeed and meet the business function's goals.

In 2019, we launched the fourth version of our SiteOne software. Not wanting to follow our competitors' footsteps by over-promising and underwhelming, we invested the past three years and partnered with six home builders to provide the proof of concept presented in this series. In our case studies, we put our money where our mouth was and provided full service from QC through the first-year warranty for a fixed price.
SiteOne Proof of Concept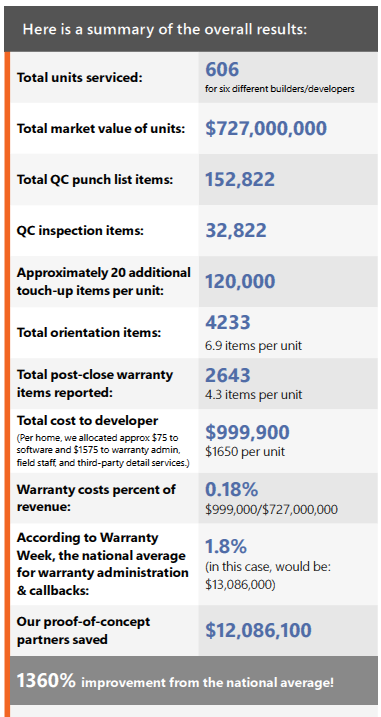 Our data suggested that the most critical points in service management are the final two weeks of the build cycle and the first-week post-orientation. This is our process:

1. Deliver a zero-defect home. Just as a car manufacturer wouldn't accept the air conditioner not working when the car is completed, it would be rejected. Our zero-defect process included a 60-point QC checklist enabled by SiteOne technology.

2. Home review and orientation are a celebration. Delivering a finished home to your buyers with no defects or unfished items is a time for celebration. Homeowners are excited to move in, and home builders are eager to sell their homes. Why ruin the party when the dishwasher isn't connected, the HVAC doesn't turn on, the windows are out of adjustment, etc.? Completing a thorough QC using technology enabled by SiteOne to manage the stakeholders before COE is the key to success.

3. Warranty Administration: Streamline your service delivery, using technology to communicate and manage stakeholders and use the data gathered for continuous improvement. Clear guidelines, objective performance standards, home management content such as digital documents, options and product information, accessible and available information, and preventative maintenance requirements are necessary to streamline the warranty period.

To prove our concept, we decided to go back to our roots. We provided third-party, outsourced services to six customers in Northern California, including first-time developers, university housing, single-family builders, and multi-family builders with general contractors. Utilizing our standardized processes enabled by the SiteOne platform, we delivered 606 units with a market value of over $727,000,000. Buyers were of all demographics throughout Northern California.

Our field team conducted QC walks and homeowner orientations on behalf of the developer or builder. We also provided warranty administration, field support during the one-year fit and finish period, and 2-10 functional warranties. We only partnered with builders and developers who embraced using our Five Step process to deliver a zero-defect home. (Note that we quantify for zero defect as all components and finishes meet our performance standards).
The numbers don't lie, and the ROI is more than significant.
What is significant ROI?
In 2022, NAHB released its Cost of Doing Business Study, a survey of builders and developers, and reported that the average warranty indirect and call-back expenses, including accruals, was 1.8% of sales. This excludes internal operating costs that we estimate to be $1240 per home.

According to Warranty Week, warranty claims in the U.S.-based homebuilding industry have been on an upward trend since the second half of 2021. Claims paid in Q1 for 55 public builders in 2022 were up 17% to $180 million compared to where they were in Q1 2021. The second quarter of 2022 saw the most significant increase, with home builders paying $213 million in claims, up 22% compared to the same quarter a year prior.

Implementing a streamlined process with the SiteOne platform reduced annual warranty costs and accruals by up to 1339%, or $6600 per home. All by having the technology fit the process like a glove.




Conclusions
As shared above, the NAHB study reported that the average warranty administration and call-back expense, excluding operating expenses, was 1.8% of sales. That number could be between 1.5% and 2.2%, depending on volume and operating expenses. Per the NAHB study, in 2021, the average home builder's gross profit was 18%, with operating costs of 11%, resulting in an average EBITDA of 7%.

Our conclusion, especially in an inflationary period, is that homebuilders who implement and embrace a Home Completion and Warranty Administration Process enabled by best-in-class technology can realize significant gains in productivity, customer satisfaction scores, referrals, and improved EBITDA of 22%.

Our real-time test proves our thesis that the industry can save up to 1.5-2.0% of sales annually by implementing and embracing standard processes for delivering homes, managing trades, onboarding homeowners, and administrating warranties enabled by best-in-class technology.
If you have any questions about our process or the numbers we have shared, we would be happy to schedule a call to personally take you through our platform. We can help you achieve results just like these...or better!